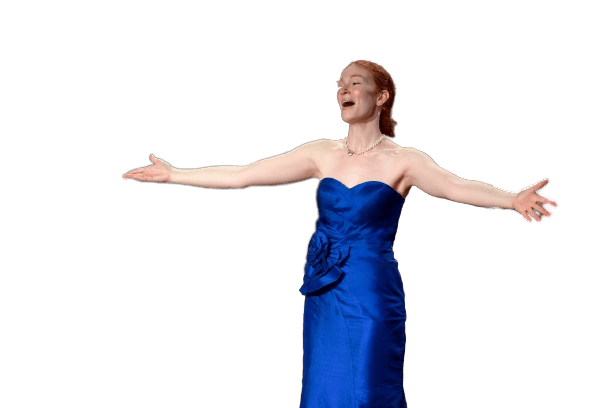 Chloe James

Chloe James is a classical singer, songwriter and multi-instrumentalist with over 17 years of performing experience. She has studied piano, voice and flute through the AMEB. Having graduated from the University of Melbourne with a Bachelor of Music specialising in Classical Voice, Chloe will be commencing a Masters of Opera Performance at the Melbourne Conservatorium of Music in 2023.
Chloe's love of singing developed through her training at the Australian Girls Choir, and in her ten years in the ensemble, she performed alongside the likes of Hugh Jackman, Dami Im and Anthony Callea. Since leaving the choir as a chorister, she has been working for the company as a tutor since 2020, specialising in kids ages 5-10. The transition from chorister to tutor has been nothing but rewarding for Chloe, as she not only enjoys helping to cultivate a positive relationship with music, but also the opportunity to share her knowledge and love of music with the next generation of young performers.
Chloe teaches Voice and Piano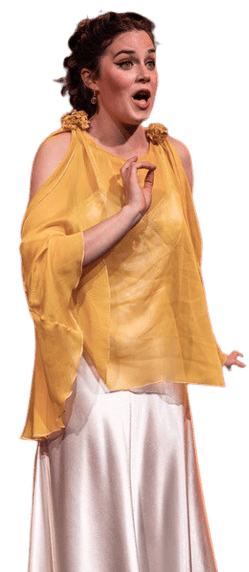 Eliza Bennetts O'Connor

Eliza Bennetts O'Connor is a classical singer with over 17 years of training as well as extensive performance experience with leading opera company Victorian Opera. Eliza's introduction to music was through Suzuki Voice and Suzuki Piano training. She holds a Bachelor of Music specialising in Classical Voice and is in her final year of her Masters of Music, Opera Performance at the Melbourne Conservatorium of Music.
 Eliza works extensively with children, teaching performing arts, singing, piano and music theory. She values the reward of teaching and working with children, finding their energy and development inspiring. Eliza has experience teaching all ages of children and is driven to nurture their love of music. In fostering this love of music, her lessons incorporate and develop the student's technique, repertoire, language skills and performance practice. As an avid performer in musical theatre, Eliza is excited to introduce her students to a wide range of classical, contemporary and musical theatre genres.
 In addition to her teaching endeavours, Eliza has been a member of Victorian Opera since 2013, performing with their Youth Ensemble (VOYCE) as well as a number of Productions including: The Grumpiest Boy in the World, Four Saints in Three Acts, The Magic Pudding, The Cunning Little Vixen, William Tell, Parsifal, and The Selfish Giant. Eliza recently worked on a new initiative 'Baby Bilby Sings,' engaging children aged 0-5 in the wonderful world of opera.
Eliza teaches Traditional Voice and Piano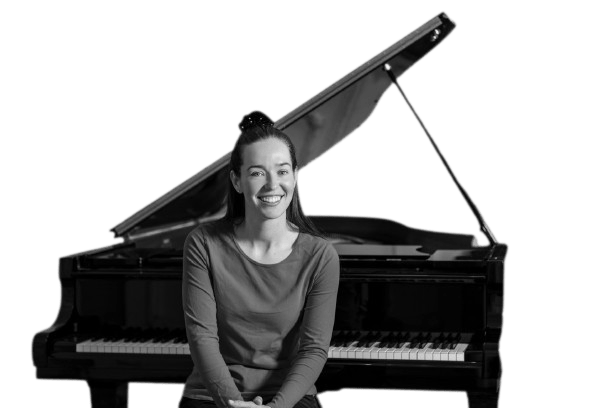 Jesika Clark

Jesika loves to share her passion and musical knowledge with her students. She began her studies in piano with Yamaha Music Education at the age of 4. Under the tutelage of Peter Hurley, Jesika was awarded her Associate of Music Diploma (AmusA) in 2017 while concurrently completing an Honours degree in Music Performance (Classical Voice) and Diploma of Languages (German) at the University of Melbourne. She has been guided in her vocal studies by renowned mezzo soprano Suzanne Johnston.
Jesika is fortunate to have had such fantastic teachers and mentors who instilled in her a love of music, and she wishes to inspire the same love in her own students.  Jesika's vocal and piano students range from 5 years old to adult and they regularly participate in Australian Music Education Board (AMEB) exams, school musicals and performances. She has accompanied many school choirs and accompanies for AMEB and music scholarship exams. Jesika also offers coaching to prepare for auditions.
In 2022 Jesika will be returning to the Conservatorium of Music at Melbourne Uni to undertake a Master of Music (Performance Teaching) degree specialising in Classical Voice and piano pedagogy. She is excited to keep advancing her own knowledge and develop an understanding of varying teaching strategies and resources to better engage with her students. 
Aside from teaching, Jesika relishes any opportunity she has to perform, as a vocalist or instrumentalist. While studying she performed in Rossini's William Tell (Victorian Opera) and Dialogues des Carmélites (MCM). Jesika also appeared in Paris: A Rock Odyssey (Music Theatre Melbourne). Jesika has performed at many prestigious events with the Royal Melbourne Philharmonic Choir under the baton of celebrated conductor Andrew Wailes including the Melbourne Cup, the Royal Edinburgh Military Tattoo, the Olivia Newton-John Charity Gala, the Prime Minister's Olympic Gala and the Melbourne ANZAC Day Dawn Service. Jesika is a regular cantor for St Michael's Uniting Church Melbourne and has recorded many hymns for online services
 Jesika teaches Suzuki & Traditional Voice and Piano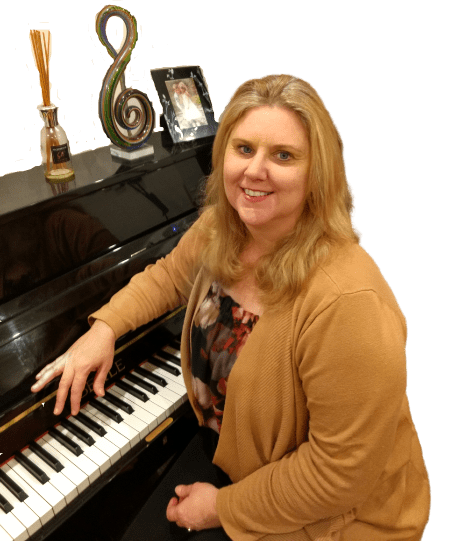 Mishael Figueira

Mishael has been performing in musical theatre, choirs and bands for over 25 years. She has performed many roles including Cosette in Les Miserables, Laurey in Oklahoma and Rapunzel in Into The Woods. Although she has only been teaching full time for the past 3 to 5 years, Mishael has provided vocal lessons for over 20 and is heavily involved with choirs, producing productions for her church and The Australian College of the Arts (Collarts), which is her alma mater.
Working with children and teens to help them discover their music potential is one of her greatest joys, and seeing the look on children's faces when they meet a musical goal is one of her greatest pleasures.
Mishael teaches Traditional Voice and Piano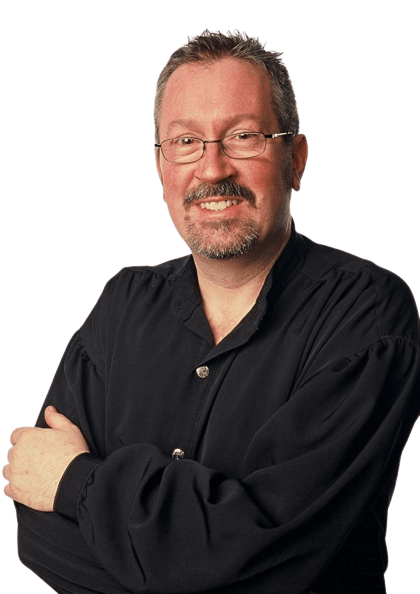 Peter Hurley

Since retirement from the Conservatorium of Music and the VCA, Peter Hurley has been  teaching  piano, voice, theory and musicianship.
Peter was lecturer in Aural Studies and Topics in Musicology – Music Theatre and Cabaret at the University of Melbourne. He continues to be involved in curriculum development and as an assessor with a number of music boards and assessment authorities.  Peter has also lectured at the VCA, Box Hill Institute, Melba Memorial Conservatorium, the VMTA, and the Suzuki Talent Education Association and continues associations with these institutions. Peter has had a broad and lengthy career contemplating aural training. During a 35 year period, he has been involved in primary, secondary and tertiary music programs as a teacher, assessor and curriculum developer, and in research regarding musical pitch and rhythm  perception and memory.
Peter is currently organist at Ormond Uniting Church. Prior to COVID closing all the theatres, Peter also performed regularly around Australia in many different guises; he has performed for the A.B.C., with the State Orchestra of Victoria, in a musical theatre vein with Opera Australia stars Suzanne Johnston and Judi Connelli, as a classical musician with pianist Nehama Patkin, and with children¹s entertainer Franciscus Henri. To Melbourne audiences he has been a  frequent performer at Chapel Off Chapel and a regular in the Melbourne Comedy Festival, Fringe Festival and Midsumma Festivals. His involvement with Cabaret goes back to such venues as Mietta¹s and the Athenaeum. He established jazz in the venue now known as Bennett's Lane in the early 1980s. Prior to that, as a session and touring musician with various rock and jazz ensembles, dating back as far as Bette Midler touring in the late 1970s. Most recent revised performances include the Tom Lehrer tribute Tomfoolery in the 2018 Melbourne Fringe Festival.
Peter teaches Suzuki & Traditional Voice and Piano