Welcoming Staff



At Music Works Magic we pride ourselves on customer care and support.

Our Director, Dr Anna Mlynek-Kalman, has built a team of friendly and welcoming staff to greet you as you enter our shop and studios in Elsternwick.

All our staff are well trained and experienced to help customers and students alike with musical resources, enquiries and support along your musical journey.

Our shop is open Monday – Friday from 9am to 5pm, and Saturday from 10am to 12pm.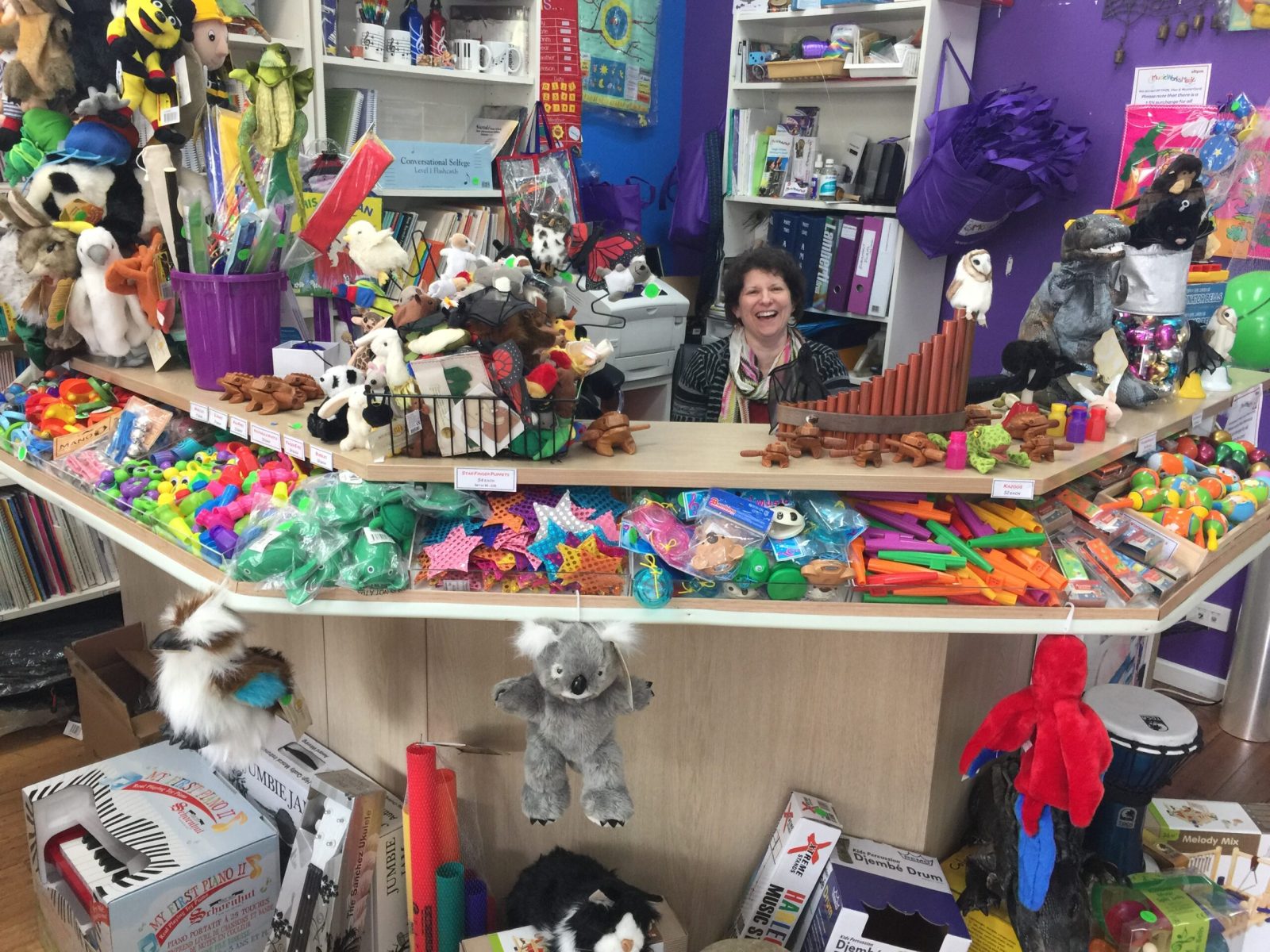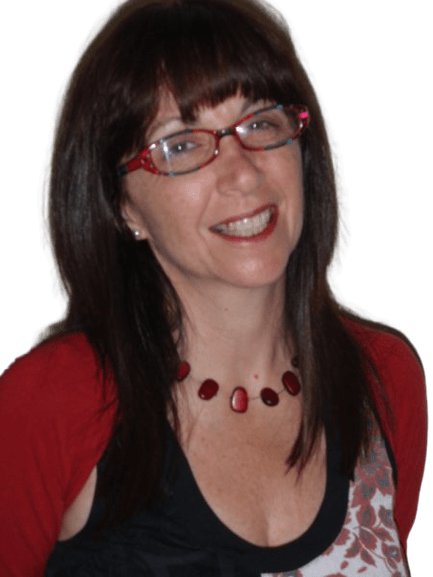 Dr Anna Mlynek-Kalman PhD


Director



Anna, Ph.D, M. Ed., M. Mus Ed., B. Ed., Dip. Teach., A.Mus. A. (flute), has taught and directed music programs with children from K-year 12 for over 40 years at many schools both here in Australia and abroad. She founded Music Works Magic
having completed her Master's Degree in Music Education with a Kodaly emphasis in the United States in 1996. Recognising the need for organic music programs that begin with parents and neonates, she launched an education and resource centre, offering classes for children. She designed training courses for adults working with children and continues to offer courses and ongoing mentorship. Anna tutored aural musicianship at Melbourne University for five years. She has presented lectures, papers and workshops at conferences, universities, schools and preschools to teachers, teacher trainees and students. Anna continues to offer mentorship and professional learning and development to teachers and heads the Music Works Magic team who run classes at our studios, in preschools and early learning centres. Anna continues to teach parents and children, directs the Magic Voices Children's Choir, Toot Suite, Toot Encore and Tooty Fruity recorder groups and the Uke'N Play family classes.
In 2020 her PhD. Agentic Voices, Transformative influences for ECE singing self-efficacy and musical identity was ratified by Monash University. It was the culmination of a six year longitudinal study working with Early Childhood Educators, researching the effect of early childhood musical experiences and creating an effective framework to help early childhood educators, teachers and carers find their singing voices alongside their children. She has created online preliminary courses explaining the research to enable educators to take initial steps to vocalise and sing with their children.
Informed by her research, Anna runs training courses specifically for adults wishing to gain confidence when working with babies-8yr olds and offers the Kodaly preschool teacher training course. She supports her instrumental teaching staff, offering assessments, advice, exam and performance opportunities as well as support to parents, students and teachers ensuring a smooth path for her students embarking or progressing through their musical journey.
She has produced 5 CDs and accompanying Teachers' Manuals and continues to donate proceeds from the CDs to the Learning for Life Autism Centre and Ausimed – Breast Cancer Research Project.
Anna has also written and published:
– Sing and Stum Guitar Fun,
– Uke'n Sing & Strum Sing, dance and play songs from around the world with friends and family
– COO-EE! Giving Agency to our Voices: From Vocal Play to Song,
– YOO-HOO! Collaborative Learning through Musical Play and Discovery in Early Childhood: A Music Framework
– The Little Red Hen Picture Cards with mp3 Download
– On A Log Picture Cards
Anna and her staff are passionate about building strong musical foundations for life-long musicking and take much pride in offering high quality music education. Together they create programs that offer a sound developmental, and educational base for children from before birth and into adulthood.
Eva Rado

Marketing and Administration Manager
Eva joined Music Works Magic as our Marketing Manager in September 2014, and soon discovered that Anna had in fact taught her at the age of 5. Having originally studied Chemical Engineering, she has had a varied working career including book-keeping, teaching swimming, business development and marketing, and spent a number years in the top ranks of the Tupperware Australia and New Zealand Manager team.
Her time working with Anna, and being immersed in the wonderful head voice music of her 5 CDs, has helped Eva to develop a lovely singing voice – something she never thought possible! Working at Music Works Magic has also re-ignited her love for the Cello and she now enjoys learning this fabulous instrument with Music Works Magic teacher Evelyn Searle.
Eva is a busy mum to 2 beautiful girls, both now in high school, and loves to read, bake and sew, and enjoys daily walks with her husband.
Eva works Monday, Tuesday, Thursday and Friday.

Melissa

Accounts Manager
Melissa joined Music Works Magic in 2014 and currently heads up the accounts department, utilising her Bachelor of Bus (Accounting).
Melissa has enjoyed a varied career working in marketing, PR and events management as well as copy writing and social media.
In her spare time Melissa enjoys Pilates and tennis.
Melissa works Wednesday.

Gila Bloch
Gila has been working at Music Works Magic since 2019. Graduating from Mac.Rob in 2021, she is currently studying a bachelor of Biomedical Science and hopes to achieve her dream of becoming a doctor.
Science is one of Gila's passions, along with sketching and playing piano. She also loves to eat tuna sushi and being able to make it herself is one of her goals!
Working at Music Works Magic has inspired Gila to continue pursuing her love for music and go back to learning piano. She loves playing  songs together with her siblings, who both also play instruments. Gila has also been teaching herself guitar, and would like to learn the violin one day!
Gila works Thursday.

Shreya Vats
Shreya joined the Music Works Magic team in August 2023 after graduating from Monash University with a bachelors of Media communication. Her dream is to become a Broadcast Journalist.
Shreya was a badminton player for 10 years before making her move to Melbourne. She enjoys classical music and plays piano in her free time.
Shreya works Monday and Tuesday.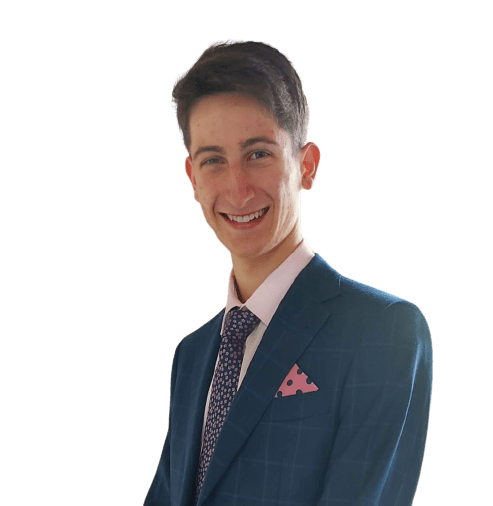 Sascha Bajayo
Sascha has been working at Music Works Magic since the start of 2023. Graduating from Mount Scopus Memorial College in 2022, Sascha is now studying a Bachelor of Aerospace Engineering at RMIT. His dream is to become a leader of a team designing and testing high tech drones.
‌
In his spare time his enjoys martial arts, photography, hiking, piano and baking! One day, Sascha wants to hike to a small cabin situated on the top of Desolation Peak (Washington, USA).
Sascha works Wednesday and Saturday.

Ariella Hain
Ariella joined the Music Works Magic team in August 2023 and is currently studying her bachelors at Swinburne University.
Ariella has previously been a swim teacher and is currently a volunteer informal educator at Hineni Youth and Welfare. She enjoys reading, gaming and all types of music such as jazz, indie pop, traditional & folk, musical theater and instrumental.
Ariella works Friday.

Carly Minc
Carly joined the Music Works Magic team in February of 2023 and is currently in Year 10 at Wesley College. Carly wishes to be a graphic designer in the future.
In her spare time Carly likes art, gaming and baking. She often bakes sweet treats for her family.
Carly works Monday and Friday.